WE INVITE YOU TO A MEETING WITH THE ROYAL FAMILY. 
Relevance of the Royal exhibition
"The states are destroyed because of unbelief, faint-heartedness and immorality", — Holy Hierarch John of Kronstadt.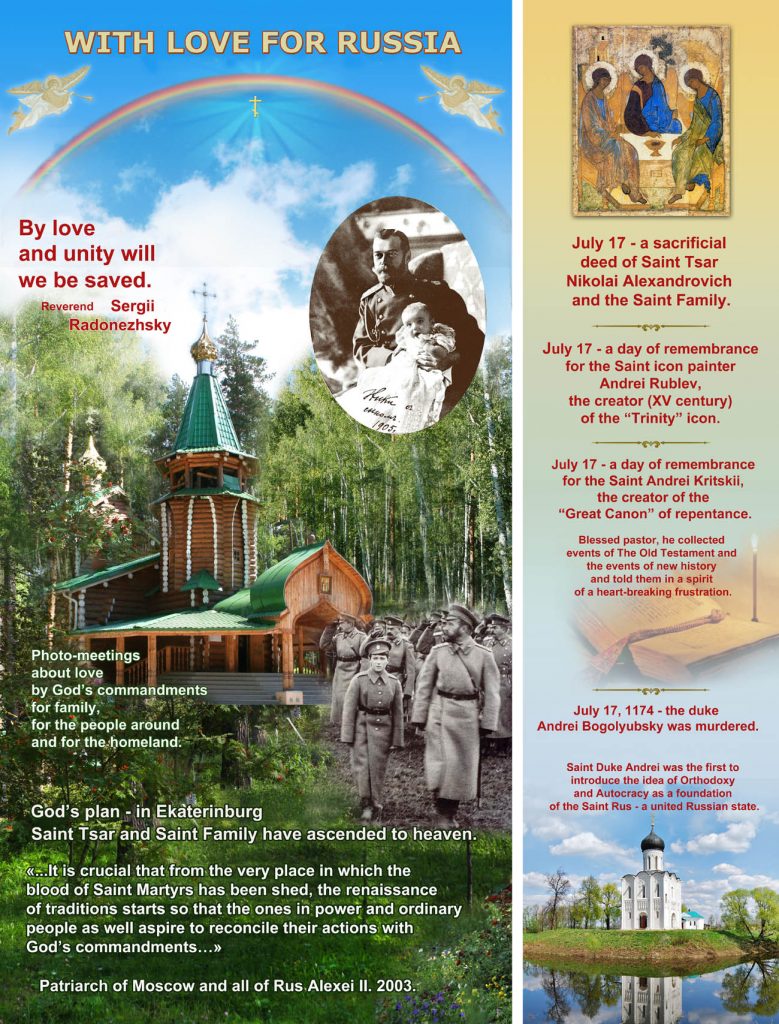 "The spiritual feat of the Emperor is defined by Providence
to save Russia from the power of darkness…
to help us to reach the path of truth,
and this path is Christ", —
Archbishop of Ekaterinburg and Verkhoturye Melchizedek,
Uralskaya Gazeta newspaper, No. 15, 1993.
The Royal exhibition "With Love to Russia" is being created by the people in the Church-on-the-Blood with the blessing of Metropolitan of Ekaterinburg and Verkhoturye Kirill.